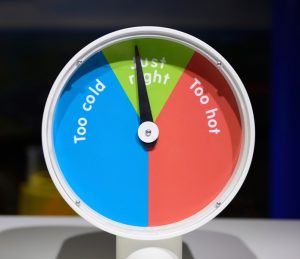 The HVAC system for a commercial facility is one of the major sources of energy use—sometime the biggest source of energy use. It can be a challenge to find ways to lower operating costs and finding opportunities to save energy.
There are different strategies for improving commercial HVAC energy efficiency. On the extreme end, you can have an aging system entirely retrofitted with the latest in heating, cooling, and ventilation technology and special high efficiency units. This is the most expensive route, but for older facilities it may be the best option. Our technicians at Advantage Airtech Commercial can perform this retrofit so you receive the best results.
For a newer building, we recommend investigating commercial energy management in Toronto, ON.
What Is an Energy Management Program?
It's an opportunity for you to find out where you can make improvements to your facility. Our expert energy evaluators will analyze the building and its HVAC system to find how best to upgrade and improve it.
The important part of our energy maintenance program is that it's customized to your business. It isn't a checklist of basic items, it's a thorough investigation of your HVAC system with the aim of finding specific solutions. Our technicians may recommend updating your rooftop units, installing variable frequency drives to the motors, replacing ductwork, etc. You'll be assigned a dedicated account manager who'll work closely with you to develop the ideal energy management program.
Building Automation Systems
One of the best upgrades you can make to your commercial HVAC facility is to outfit it with a building automation system. This centralized system controls everything from the HVAC system to security and lighting. The automation will pinpoint areas for energy savings and make the adjustments to maximize energy use. You won't have to worry about constant monitoring of the different systems in the building and instead concentrate on running your business. The building automation system will take care of everything else—maintaining the proper environmental conditions for comfort and process while allowing as little energy to go to waste as possible.
As with our other commercial HVAC services, we customize building automation systems to perfectly match our customers' needs. You can choose what the automation system controls and how much of a "smart" building you need.
Rebates and Incentives
Additionally, we will take care of the job of applying for all available commercial energy rebates and commercial energy incentives that will further lower your costs. We have many years of history serving the Greater Toronto Area and will help you qualify for the best rebates.
Our motto at Advantage Airtech Commercial is "We let you get back to work!" This is ultimately what our energy management programs achieve—we'll come in and handle the difficult work of reducing energy expenditures and making upgrades so you can put your attention where it's needed. You can always depend on us to use the most innovative technology to find the solutions that work for your facility.
Advantage Airtech Commercial Ltd. is the Double "A" Name with the Triple "A" service! Schedule an appointment today to set up an energy management program.