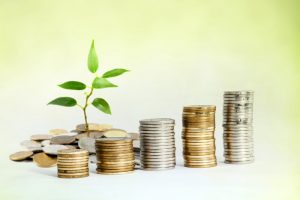 You keep a close watch on the budget for your commercial facility, no matter the time of year. During the hot and humid Toronto summers, you expect to see an increase in energy usage in your facility because of the high energy demands from the cooling system. Keeping temperatures controlled inside a building is necessary for almost every type of business, whether it means providing comfort to the people inside or preventing damage to equipment and a slow-down in process. Even a medium-sized office space must have effective cooling for the server room or it will suffer from data loss.
There are ways you can reduce those summer HVAC costs—in fact, we feel as close to certain as we can be that you are currently paying more than necessary. If you aren't already working with our technicians for your commercial air conditioning in Toronto, ON, you're missing out on ways to lower summer operating costs. Below are ways to save money during summer with commercial cooling.
Make upgrades to better building controls
We are experts at installing building automation systems (BAS) that streamline process, from the HVAC system to security systems. But upgrading climate controls in a building doesn't necessarily require making a tremendous investment in BAS if that's not within the current budget. You can instead upgrade to superior thermostats that offer more customized control throughout the building to prevent unnecessary expenditure of HVAC energy. Ask an account manager about the most affordable route for you to improve climate controls and add building controls.
Arrange for a regular maintenance plan with a schedule and stick to it
Routine maintenance is essential for HVAC equipment to work at peak efficiency. An important reminder: the SEER rating for a commercial air conditioning system is the maximum efficiency of the system, not how efficiently it always operates. If you don't have your commercial AC routinely maintenance by professionals, the system will often underperform and cost more to run. To have a routine maintenance that keeps you on schedule, talk to one of our account managers; they'll design a customized maintenance program and ideal schedule that will see your equipment stays in energy-saving shape.
Replaced outdated equipment
When you have routine service from our technicians, they will have the opportunity to identify equipment that has become outdated and too old. Rooftop units that are more than 20 years old are probably costing you in declining performance. Since rooftop systems are modular, it's easy to have older parts upgraded without a major service disruption. Consult with your account manager to find where to replace older equipment.
Have ductwork inspected and sealed
Declining and leaky ducts are a major source of energy drain in commercial HVAC systems, and they often escape attention for too long. Our team can inspect and test the ducts of your facility's ventilation system to find out if it needs sealing. Proper air sealing on ducts can stop a 30% increase in energy costs due to lost conditioned air.
Advantage Airtech Commercial Ltd. is the Double "A" Name with the Triple "A" Rating! Request an estimate today for your commercial or industrial HVAC needs in the Greater Toronto Area.