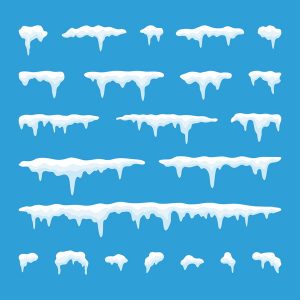 We keep extremely busy during the harsh, lengthy winters in Ontario handling repairs for the commercial heating systems of our customers. We help reduce the number of repairs our clients must deal with through our excellent maintenance program. But no amount of pre-season maintenance can stop every heating problem.
We're going to look at five heating issues we deal with often during the winter. We're always available to help your facility with commercial heating repair in Toronto, ON and throughout the Greater Toronto Area—and we have 24/7 emergency service available.
#1. Uneven heating
Cold spots in residential buildings are a frequent trouble, but larger commercial facilities are more likely to encounter this as a serious issue. Properly heating a high-rise building, for example, is a major task and small failures can lead to whole floors losing heat. Sometimes the reverse occurs, where parts of the building end up overheated. Our technicians will investigate a building's ventilation system first, as this is one of the leading causes of uneven heating. They also investigate building controls and wear on the heater to root out the issue and have it fixed.
#2. Frozen pipes
"Wait, isn't that a plumbing issue?" Yes, it often is. But many commercial buildings in Toronto rely on radiant heating systems for warmth, and the pipes from boilers are also susceptible to freezing in the extremely cold winter temperatures. When heating from radiators, baseboard heaters, or in-floor heating elements starts to shut off, it may be frozen pipes.
#3. Malfunctioning building controls and thermostats
The "smart" building is taking over HVAC controls—and that's great news. We offer extensive work to set up building automation systems and energy management systems that improve climate control while also lowering energy costs. The complex computer systems can still malfunction, however, and this will lead to multiple heating troubles. When you work with one of our account managers to care for your thermostats and other building controls, we'll make sure these types of problems are fixed fast.
#4. Iced-over outdoor units
The majority of commercial buildings in the Greater Toronto Area use rooftop units for heating and cooling. The outdoor exposure of these units can lead to trouble if they become frozen over or inundated with snow. These units are designed with defrost functions—otherwise they would never work during winter—but the defrost cycle can't overcome all freezing, and if the frost or snow managed to affect the refrigerant coils in the rooftop units, it will cause a massive drop in energy efficiency as well as a loss of heating. Always leave the defrosting job to professionals, who can also discover the reason the defrosting started in the first place.
#5. Electrical failures
Even gas-powered systems require electronic power to operate their controls. Issues with corroded electrical wiring, loose wiring, and blown fuses can impair any type of heating system. In fact, electric failures are the most common type of malfunction in any HVAC system, no matter the season.
Advantage Airtech Commercial Ltd. is the Double "A" name with the Triple "A" service in the Greater Toronto Area. Schedule a meeting with an account manage today.