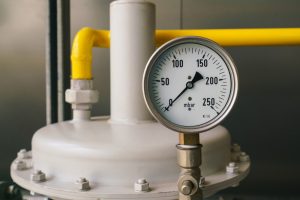 If your commercial facility relies on a boiler for its regular operation, you can't take any risks with it. A boiler failure can mean a major interruption in your business—and a permanent­ boiler failure means an even longer one as the old boiler is replaced.
We want to help you avoid getting trapped with a failed commercial boiler. Below are some signs to watch for that indicate you need to call our technicians to see if the boiler has a problem that can be fixed, or if it's in need of a full replacement.
A rise in energy costs
You keep a close watch on the budget for your business, so when the energy costs start to rise, it's a good idea to look into whether an older boiler is responsible for it.
A spike in energy bills may indicate that the boiler only needs repairs; you can trust that our technicians will discover if the issue is something that can be taken care of with a repair or if the system is in a permanent decline and a replacement is a better idea. Please don't get caught in a cycle of repair after repair after repair, since this is both expensive and means service interruptions.
The boiler is too old
This is tricky, because age is relative when it comes to commercial boilers. There are many types and sizes of boilers, and how long they last also depends on how much use they get. Higher efficiency boilers, such as condensing boilers, will have shorter service lives of around 15 years. Other boilers may last 30 years, but keep a close watch on their energy efficiency when they get older, because they will decline.
Leaking
You never want boilers to leak. They are closed systems that are supposed to circulate the same water throughout their service lives. Not only does a leak mean a loss of heating power, but it also allows oxygen to enter the system and create corrosion. The moment you notice leaks, call us. We can fix the leaks and replace the water that was lost, but if we find corrosion has set in, it'll be time for a new boiler.
Uneven heating
If your boiler is designed to provide environmental comfort to your building, one of the major signs of a system in decline is when cold spots start to appear around the facility. This is one of the common problems an aging boiler will encounter, so call for assistance when you notice temperature fluctuations like this.
Excessive noise
A boiler is not a silent device, but it does make less noise in general than forced-air HVAC systems that rely on large blower fans to run. When a boiler starts to create louder sounds, or sounds you don't expect, such as banging, rattling, or clanging, it may indicate a repair need or age catching up with the system.
To schedule the commercial boiler service in Toronto, ON to solve whatever issues you're having with your current boiler, call our experts.
Advantage Airtech Commercial Ltd. is the Double "A" name with the Triple "A" service. Call us today for boiler replacement.