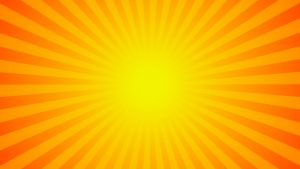 When you're looking for a way to provide heat to your house, one option is a radiant heater. For an industrial facility you own or operate, you may also consider radiant heaters for a range of applications. But just as heating a home is different from heating an industrial space, the radiant heaters installed in the two are also different—and not just in size and power.
We're experts at industrial and commercial heating in Toronto, ON and the Greater Toronto Area, and we often work with industrial radiant heaters to meet specific customer needs. To help you understand the uses of these radiant heaters, we'll explain what makes them different from residential (as well as standard commercial) radiant heaters.
"Radiant heat" refers to a way heat is transferred
Radiant heat describes one of the three ways heat moves.
Convection heating: Heat moving through air currents, such as heated air blown from a furnace.
Conduction heating: Heat transferred through contact, such as when you touch a hot surface.
Radiant heating: Heat transferred in waves from a heated object to another object without warming the air between.
An example of radiant heating in action is the sensation of warmth coming from the pavement on a bright, hot day. You also feel radiant heating from the heating elements in an electric stove or coming from the sides of a hot coffee mug.
Radiant heating in homes is usually a type of boiler
In a house, installing a radiant heating system means heat coming from terminal points in rooms, such as radiators and baseboard heaters. In-floor heating, where the temperature of the floorboards is raised so heat radiates into the rooms from below, is also a kind of radiant heater. In most homes, central radiant heating systems use boilers to send heat to the terminal points. Portable radiant heaters often use electricity.
Industrial radiant heaters are sealed-combustion tube heaters
Standard hydronic or electric radiant heaters may deliver enough heat for a home or a business space, such as an office or retail environment. But industrial areas often require high-powered systems to manage large areas (such as warehouses) or places often exposed to cold outdoor temperatures. This is where the power of a sealed combustion tube heater is helpful: a radiant heater that produces immense levels of heat without enormous energy drain.
The way a tube heater works is a mix of gas and air are combusted at the surface of ceramic tiles. This sends out powerful infrared heat radiation. Because this is radiant heat rather than convection heat, the tube heater has reach all the way to the floor of a space, making it ideal for high-ceilinged areas. Because it doesn't blow around air, a tube heater is suited to facilities that are sensitive to the dust and debris a convection heater swirls around. An infrared heater can also have ducts so it draws on fresh outdoor air for combustion; this further improves indoor air quality. Compared to using a forced-air system to heat a similar area, an infrared radiant tube heater can save 50% on energy use.
Call Advantage Airtech Commercial Ltd. for industrial heating service, such as radiant heaters. The Double "A" name with the Triple "A" service.