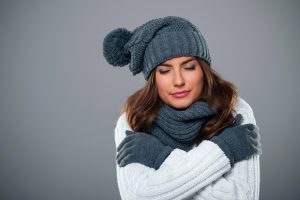 This is a catch-all question that covers what we often hear from our new clients, especially during winter when the Toronto temperatures plunge. For facility managers in commercial buildings, day-to-day functions can become nightmarish when it costs a fortune to run heating equipment, people in the facility are complaining about discomfort, and process and equipment are having problems that seem connected to changes in the indoor climate.
So … what is going on?
The answer is: many different problems are possible, or maybe just one. Getting to root of the issue and finding out if you need heating replacement, upgrades, or commercial heating repair in Toronto, ON requires working with experienced professionals. We'll run down a list of the common sources we see for a facility that is just "wrong" during winter.
The HVAC equipment was not properly sized
Are you in a new facility and these problems started almost immediately? Then the trouble is likely that the HVAC equipment in the building wasn't sized accurately when installed. This is a common error inexperienced or amateur commercial HVAC technicians make. It takes a high level of skill and training to find the correct units with the right heat output for a commercial space. The improper equipment, such as rooftop units, must be replaced with professionally sized units.
The HVAC equipment has been neglected
We have seen this easily avoidable problem time and time again. Heating equipment in Toronto undergoes immense strain in the winter conditions, and wear and tear will rapidly cause deterioration. Maintenance for these systems must be regular and rigorous or they'll soon start to waste massive amounts of energy and fail to properly do their job. Please sign up for one of our customized maintenance plans for your equipment to avoid this.
Insulation issues and thermal inefficiencies
You may not have problems with the HVAC equipment, but with your building's thermal envelope. Heat is rapidly escaping through areas with insufficient insulation or air leaks. This harms overall building performance and causes numerous issues. If this appears to be the source of the problem, it's time to schedule and energy audit for the building.
Repair problems
We've saved the most basic cause for the end: part of the heating system is malfunctioning. This can be anything from clogged lines in boilers to failed motors in rooftop units. Because of the complexity of commercial HVAC systems, it's almost impossible for a non-professional to know the specific source of the malfunction or if it has caused other components to fail. Our technicians are ready 24 hours a day to assist with diagnosing and making whatever repairs will restore the comfort of your facility.
Our technicians have experience with all types of commercial and industrial heating system of every size, including:
Rooftop HVAC units
Make-up air units
Radiant heating systems
Hydronic heating systems
Commercial boilers
Commercial furnaces
Unit heaters
Geothermal systems
Don't hesitate when your facility's operations are on the line—call the Advantage Airtech team.
Advantage Airtech Commercial Ltd. is the Double "A" Name with the Triple "A" Rating serving the Greater Toronto Area. Request an estimate today.