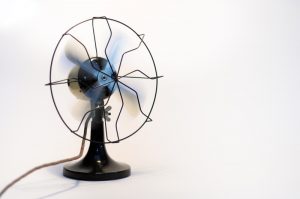 The indoor air in commercial buildings is often extremely poor, with around 30% of buildings suffering from extensive IAQ issues. The trouble has worsened over the last few decades because the construction of commercial facilities has become tighter to help improve energy efficiency.
The trouble with tighter construction and better air sealing is that it traps pollutants inside the building where they increase in concentration. Any commercial facility produces pollutants from multiple sources and processes. The World Health Organization links these pollutants to respiratory illnesses and allergies.
Illness is obviously no good in a workplace, and studies have found that low IAQ causes a productivity drop from 20% to 33%. This means billions of dollars lost annually across Canada because of indoor air quality issues.
And, unfortunately, the trouble this year is only going to get worse as colder weather arrives. Low IAQ drops further during seasons when buildings are more tightly secured against outdoor temperatures.
What You Can Do to Help Winter IAQ Troubles
There are a few basic steps for managing your building that can help with air quality, but simply advising people to open windows more often won't cut it, especially in large facilities. What you want are large scale improvements to implement, and a commercial HVAC contractor can assist with that.
The most important part of an effective indoor air quality system for a commercial building is strong filters. Experts can find the filters with the correct efficiency to clean the air without harming ventilation of the operation of the HVAC system—amateurs can end up creating more harm if they put in badly matched filters. Air purification systems can assist with the filters to combat odors, volatile organic compounds, chemicals, and even viruses and bacteria. When a commercial building has the right set of filters and purifiers, it will eliminate more than 99% of the unwanted contaminants.
Something important we want to bring up is maintenance for IAQ systems. It's essential for IAQ products to receive maintenance along with the rest of the HVAC system so filters are replaced regularly and purifier malfunctions identified. When you set up a maintenance program with one of our account managers, you'll have a plan laid out to keep the IAQ solutions in great shape. The technicians can also show you steps to take between maintenance visits that you can do yourself, such as simple air filter changes. Filters have a manufacturer's recommended changing schedule, and sticking to this will help you get the most from an air filtration system.
Schedule IAQ Services With Us
We are the commercial heating and air conditioning company in Toronto, ON that knows how to improve the ventilation in your facility for better indoor air quality. We install numerous types of air filtration and air purification systems for commercial facilities, and we've worked on industrial applications as well. Our experts know what must be done to make your workplace healthier and more productive this winter and all the seasons following.
Advantage Airtech Commercial Ltd. serves the Greater Toronto Area. Call the Double "A" Name with the Triple "A" service!