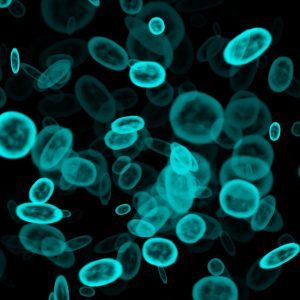 Maintaining the best possible industrial and commercial indoor air quality has always been a priority for facilities. It affects the health of the people inside the facility and has an impact on equipment and processes. A huge part of our job as commercial and industrial HVAC specialists is helping our customers with better IAQ. 
Right now, business owners and facility managers are more concerned than ever about IAQ because of the novel coronavirus pandemic. We want to bring attention to one of the best forms of air purification available for commercial indoor air quality in Markham, ON: needlepoint bipolar ionization, air purification that targets many of the smallest particles in the air, including microbes and gases. 
We install NPBI whole-building air purification systems, and one of these may be the right IAQ choice for your facility…
What is needlepoint bipolar ionization?
A technical term like this does need some explanation for people who aren't in the commercial HVAC world. NPBI is a type of air purification technology that emits ionized particles into the air as a way of neutralizing contaminants. The ions produced from an NBPI air purifier capture both gaseous and particulate pollutants inside a space. The ions are created when electricity is applied to a tube containing two electrodes, which creates negative and positive ions. These ions react with the water vapor, creating free radicals, which are capable of eliminating contaminants and killing microorganisms. 
This is one of the more proactive ways of air purification, as the ions enter the space and actively neutralize pollutants, rather than passively trap them in a media filter. (We recommend using both media filtration and an air purification system for the best overall indoor air quality.)
If you're concerned about an NPBI air purifier adding too much ozone into the air, this was only a problem with the oldest systems manufactured decades ago. Current NPBI technology does not generate levels of ozone that are harmful.
What about harmful viruses and microbes?
NPBI technology is one of the best available types of air purification against harmful microbes, germs, and viruses. Independent tests have shown that it neutralizes around 99.4% of the novel coronavirus in around 30 minutes. This is not an iron-clad protection against SARS-CoV-2, but it is still one of the best on the market when it comes to combating its spread throughout a space.
Should I have an NPBI air purification system for my facility?
That depends; NPBI is not suited for all uses. They are common in healthcare facilities, but in some types of buildings they can lead to inefficient energy use without a significant impact on IAQ. 
When you work with our experienced team for IAQ improvements for your commercial or industrial facility, we will find the technology that makes the most sense for your specific needs. We often use NBPI air purification systems, but we also have many other IAQ solutions. Get in touch with us today if you have questions; we can help your business enjoy the best indoor air quality.
Advantage Airtech Commercial Ltd. is the Double "A" Name with the Triple "A" Rating. Call us for commercial and industrial HVAC service in the Greater Toronto Area.