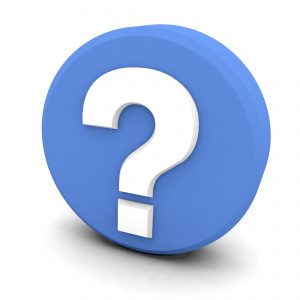 You took time during the fall to have new heaters installed for your commercial building or industrial facility. It could be new rooftop units, boilers, radiant heaters, or unit heaters. Whatever it was, you depended on the equipment working correctly during another rough Toronto Winter.
And here it is… and the heating system isn't doing what it should. Perhaps it isn't doing anything at all. Why would new equipment fail so rapidly after it was installed?
Before we look into what's behind the trouble, make sure you know where to go to get it fixed. Whenever you require commercial heating repair in Oshawa, ON or elsewhere in the Greater Toronto Area, call on us. We have the skill and experience to see the best job gets done every time.
Why is a new installation already malfunctioning?
The #1 reason that a new heating system for a commercial or industrial facility isn't operating right is that it was not properly installed in the first place.
Unfortunately, not all commercial and industrial HVAC companies are equal when it comes to installation service. There are contractors who, although they have licensing, are more interested in getting a job done fast than getting it done right and tailoring the installation to the specific requirements of the facility. There are many vital choices that must be made before starting the physical work of putting the rooftop unit, boiler, etc. into place. Is it the right type of system for the facility? Has it been correctly sized so it provides the heat level required without wasting power? Will it vent correctly? Does it place too much strain on the building's electrical system? Making an error with any of these questions can mean a heater that won't last long.
We've been in the commercial and industrial HVAC business for more than 30 years because we're a trusted name for making sure our clients receive personalized attention. If you want to avoid early breakdowns with equipment in the future, you can place your trust in us to get the job done right—the job your facility needs done.
And yes, you must have commercial/industrial professionals for repairs
Smaller facilities and businesses often rely on a "handyman" to attempt to fix problems with their HVAC systems. This is a serious mistake. You only want an experienced and skilled professional with the proper training and equipment to handle the job. This applies to electrical as well as natural gas systems. A great deal is at stake, whether it's general comfort in a retail or office location or the heat necessary for process. You take a risk when you turn to anyone other than a top-level commercial/industrial HVAC pro.
We offer commercial heating repair services, but we go a step beyond simply showing up and trying to fix the trouble. We want to be the contractor you can trust to know your entire HVAC set-up and how it operates for your facility. When you work with us through a maintenance plan, you'll have a dedicated account manager who will work directly with you. This will see that you have the right repairs done and the work goes fast with minimal interrupt to your facility.
Advantage Airtech Commercial Ltd. provides the Greater Toronto Area with commercial and industrial HVAC services.